Mount Gulg B4
Mount Gulg B4 has nearly as many treasure chests as floor B2. Much like B2, there treasures here are largely useless. Two notable exceptions are chests #2 and #3 located in the northwest chamber. These contain a Flame Shield and Ice Brand, both of which will prove effective in this dungeon.
2
Flame Shield
A shield alive with the power of fire.


3
Ice Brand
A sword gripped by winter's chill.
ATK: 29
ACC: 25
EVA: 0
Crit.Rt: 21




13
Staff
A wooden staff.
ATK: 6
ACC: 0
EVA: 0
Crit.Rt: 3









19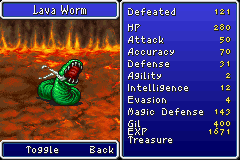 20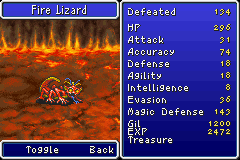 21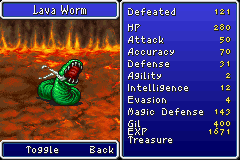 22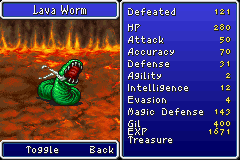 23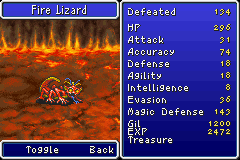 24