Western Keep
Located northwest of the town of Elfhiem, the Western Keep is home to Astos, a thief, Dark Mage, and generally unpleasant fellow. Astos has stolen Matoya's Crystal Eye and desires the crown that can be found in the Marsh Cave far to the south. Astos as a surprise waiting for the Light Warriors once they retrieve the crown for him…
After obtaining the Mystic Key at the end of Chapter 3 :: The Elven Prince, the treasure chamber of the Western Keep can be opened, revealing some valuable, if not entirely useful, items. The Power Staff, along with a Falchion and a pair of Steel Gloves, can be found here guarded by Mummies and Wraiths.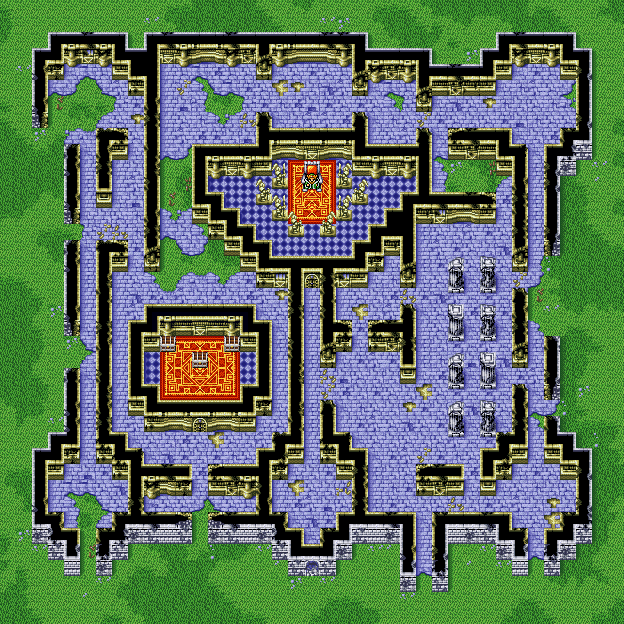 1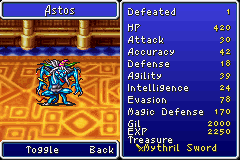 2
Power Staff
A staff with good attack power.
ATK: 12
ACC: 0
EVA: 0
Crit.Rt: 28






3
Falchion
A sword that widens towards the tip.
ATK: 15
ACC: 10
EVA: 0
Crit.Rt: 15




4
Steel Gloves
Gloves made of steel.


5
6
7